The First Evaluation Results are In!
Much-anticipated answers have started to arrive.  The answer to the question:  How effective are the new literacy teaching methods tried out in a pilot project consisting of CP1 (grade one) teachers in six SET schools?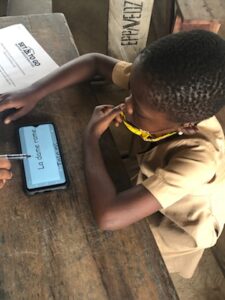 A little background first.
In 2019 SET members, Angèle Aklah-Egle and Serge Akpagnonite, travelled to Togo with directors Simon and Anne Carette. As teachers and literacy specialists who went to school in Togo, Angèle and Serge established a strong relationship with eight SET CP1 teachers in a three-day literacy workshop. To support the teachers develop by observation and suggestion, SET undertook a half-time hire, Jean-Paul Mlope, a professor in the Togo Teachers' College.
Angèle, Serge and Jean-Paul evaluated the participating children to establish a base line.  Although the goal was to do the post-pilot evaluations at the end of the 2019-2020 school year, due to Covid-19 they had to be postponed until summer 2021.
Accounts by teachers using the new methods were glowing. According to Essohana Mizou, a CP1 teacher of many years at the SET school in Ametonoukondi, "The new technique of teaching really improves the time the children spend in school."
Clement Komi Adon, an intern teacher in Ametonoukondi agrees. "The much-improved results…come from learning techniques and having them reinforced through Jean-Paul's observations and suggestions."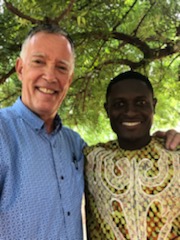 Simon Carette, SET director who went to Togo in July 2021 to participate in the evaluation process also spent a great deal of time talking to SET teachers and principals.  On his return he reported good news to the SET board.
The testing results were so encouraging the board decided to continue the pilot project in the new 2021-2022 CP1 class.  The last year's pilot project students will be taught with the new literacy methods in their CP2 classes.  Their teachers will learn the new methods and receive supervision and mentoring from Jean-Paul.
In response to the positive results, SET board president Don Barclay says, "We have to continue to establish a strong case for the important successes these new teaching methods create. SET will continue to move slowly, steadily, responsibly to partner with the dedicated teachers in SET's schools.  We have all learned to trust the process."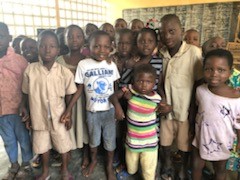 Please Click Here To Read The Extended Version Of This Article