2016: Atchanveglo – Anfoin
---
Atchanveglo
The original school in this location opened in 1996. Upon visiting the school in 2014, it was clear that the existing building was deteriorating. The village is located 65kms northeast of Lomé, the capital of Togo, and is home to a population of 1,375.
Completed in the spring of 2016, the newly built school educates more than 500 students, who are able to wash their hands and pump fresh water thanks to the newly drilled well.
---
Anfoin — Replacing and Renovating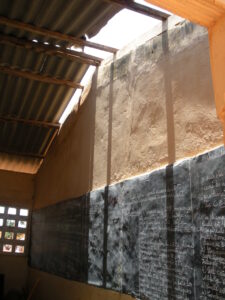 In the market town of Anfoin, the primary public school complex consists of a small kindergarten building and two primary school buildings, School A and School B. In 2013, the village directors of the Anfoin complex made a formal request to SET for help with School A. Constructed in 1949, the school had become a decaying relic with cracked walls, loose roof, and crumbling floors; danger lurking for anyone entering.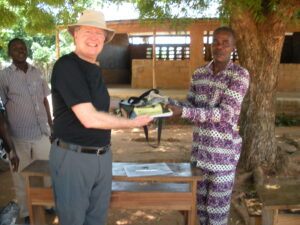 In May 2016 Don Barclay visited the site where he met with Afatchao Kliko, the School A principal. After 35 years within the Togo education system his retirement wish was to see the 657 students and 15 teachers housed in a new and safe building.
Since the community committed land, labour, and even some materials for a new school, the project achieved the go-ahead from SET directors. In the fall of 2016, SET's eleventh project opened with a principal's office, a storeroom, and three new classrooms. SET also provided all new desks and basic teaching materials.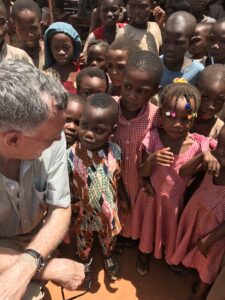 With the completion of School A, the inadequacies of the Anfoin kindergarten building became more apparent. The four- and five-year-old pupils attended in a dark and dingy classroom where decaying walls posed a threat to their safety. In the summer of 2017, SET funded a renovation in which the walls were made higher, plastered and repainted. In adding a new roof the children now keep dry within a fresh, bright space.