Who We Are
A registered Canadian charity, SET is managed by the people who established the organization in 2011 to address the concerns they have about the lack of availability of proper education and educational resources for Togolese children.
SET provides proper school facilities, school supplies, and teacher support and training for communities throughout the southern regions of Togo. From complete construction to repairs, from chalk to desks to books and soccer balls, SET works to help improve the availability and quality of education for Togolese children. SET also supplements the intern teacher salaries.
Presented below are brief profiles of the people who help make SET successful.
---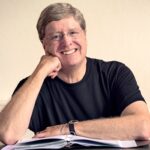 Don Barclay

: President of SET


For nearly my whole life my passion has been education for kids. I have volunteered as a tutor and mentor since high school and have been fortunate to see the changes that long-term support can make. Children are everyone's future and investing in their education provides the foundation for their growth into the changemakers of our world.Inspired by my late brother Bob, jumping into SET was a natural fit. We were in Togo in 2011 with Sleeping Children Around the World. Visiting ten villages, we saw the dire need to invest in the early education of children. Most of the primary classes were held in crowded lean-to classroom open to rain and infestations of vermin. The difficulty of learning in such deprived circumstances became a call to action that could not be ignored.Professionally, after teaching for 23 years, in 2008 I retired from the faculty of the Ivey Business School at Western University. My international assignments have taken me to Beijing and Shanghai in China, Korea, Hong Kong, Kuwait, Mexico, Japan, Singapore, Bermuda, and the United States. Prior to my academic career, I was with IBM Canada where I held sales and national account management positions.My educational background includes B.Sc. (Hons.) in chemistry from Bishop's University, MBA from McMaster University, MA in psychology and Ph.D. in business administration from the University of Michigan.My partner Heather and I have two children, both married and between them we have five grandsons.  I enjoy reading, collecting Canadian pine furniture, travelling, cycling, cross country skiing, cooking, hanging out with family and friends, singing in a community choir, volunteering, and playing golf.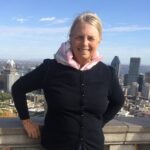 Anne Langlois Carette

: Director of SET


I grew up in Montreal, studied medicine at McGill University where I met my future husband, Simon. During undergrad and throughout my professional career, helping others was especially important to me.Simon and I had five children in six years and our young family became our delightful focus, but also an important priority in my life. I worked part-time in academic geriatrics and palliative medicine.In 2011, when our children had grown up and left home, we volunteered for a humanitarian trip to Togo with Sleeping Children Around the World (SCAW). It was our first trip to Africa. While delivering bed kits to one of the schools, we were directly and passionately implored by the school principal to help with the need for a better school. Four of the six SCAW volunteers acted on that heartfelt call and formed SET.Personally, I have come to better appreciate the complexity of Africa, the wonderful people who live there and the great challenges that they face. There is a family-like feeling developing by working with teachers and supporting them in the SET-built schools. We all have the same goal of seeing the children blossom through a quality education. I hope that SET will leave a lasting impact on improving the education of children in Togo.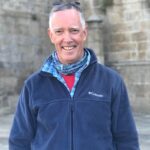 Simon Carette

: Director of SET


I am a physician who trained at Laval University in Quebec City.  My specialty training in rheumatology took place at the University of Toronto and the National Institutes of Health in Bethesda, Maryland from 1979-1982. After practicing at Centre Hospitalier de l'Université Laval in Quebec City from 1983 until 1998, I was recruited by the University of Toronto to head the Division of Rheumatology of the University Health Network and Mount Sinai Hospital. My area of clinical and research expertise is in "vasculitis" which are exceedingly rare inflammatory diseases of blood vessels. I have always been passionate about teaching medical students, residents, and fellows!In 2011 when my wife, Anne and I were asked to volunteer with Sleeping Children Around the World (SCAW) we discovered Togo. While there, we met wonderful people who had education at heart and who asked us if we could help them to achieve some of their dreams. After brainstorming with Bob, Anne, and Don, the creation of SET was our response to them.Since that first visit to Togo, I have returned five times to help with any challenges facing the SET organization in Togo. In 2018 it was a great pleasure to help implement the SET vision of 'teaching the teachers.'  This has involved participating in SET teacher and SET intern teacher workshops.Outside of work and volunteering I enjoy sports, especially tennis.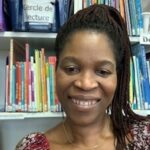 Angèle Aklah-

Egle: Member and Volunteer SET, Teaching Consultant
My belief in education as a powerful tool that changes the course of a child's life has led me to get involved as a member of Support. Education. Togo. where I also volunteer my skills.I joined SET in 2018 believing as SET does that every child should have the opportunity to learn in the best possible framework and with the best possible resources. I volunteer my extensive educational skills and experience to support SET accomplish its mission.Originally from Togo, I have lived in Canada for 30 years and have spent the last 20 in the world of education. I taught my own children at home before starting to work in the French First Language public system which stretches from northern Ontario to the southwest of the province. I have also taught some French classes at Boréal College in Timmins. Currently, I am the vice-principal of an elementary school in London, Ontario that is part of the Viamonde French First Language School Board.Academically, I hold several degrees in French literature and education from the University of Hearst of Laurentian University, as well as a master's degree from the University of Ottawa.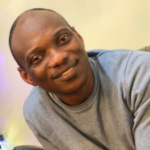 Serge Akpagnonite

: Member and Volunteer SET, Teaching Consultant


I am a Franco-Ontarian educator, a Togolese-born Canadian passionate about teaching-learning, educational leadership, and international development cooperation. In 2018, after discovering the ideal opportunity with SET to combine these passions, I   dedicated myself to providing SET with my expertise in education and knowledge of the Togolese system of education. This knowledge has helped to support the definition of strategic orientation and to assess needs in SET primary grades.  Currently, my main role is assisting in designing and implementing a literacy program in SET-funded schools in Togo.When I lived in Togo for several years I served as a community development educator with both Caritas Togo and Plan International. Fourteen years ago, my wife and I and our three children immigrated to Canada.Over 12 years I have accumulated experience with the Viamonde (French First Language) School Board as teacher, special education resource teacher, special education consultant, and school principal. The latter principal's position is in a French high school in Windsor, Ontario. In addition, I am involved with the University of Ottawa as a part-time professor at its teachers' college. My university degrees include three master's degrees from the universities of Ottawa, Geneva and Lomé, respectively in education, international cooperation and sociology.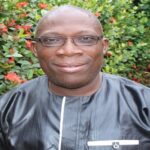 Jean-Paul Kodjo Mlope

: Pedagogical Mentor, SET in Togo


In Togo I am known as Mlope Kodjo but within the Canadian SET organization I am called Jean-Paul Mlope. For the record, it was I who gave myself this first name in 1985 after Pope Jean Paul II visited Togo. As a youth preparing for confirmation this visit meant a lot to me. Until the Pope came, I had not been to Lomé, the capital city of Togo, as most of my life had been spent in Davedi, the town where I was born in 1969.After I completed my qualifications enabling me to go to high school, I left my village and moved to Tsévié where I lived until 1989, the year I passed my baccalaureate. After three years of studying law at the University of Lomé, my uncle Marcus, a school principal, advised me to become a teacher. According to him, I was predisposed to be a good teacher. I passed the entrance exam to the École normale supérieure from which I graduated as a major student teacher of French.In 2007, after eleven years of teaching, I was admitted to teacher supervisory staff training. With this training, since 2009 I have been training school teachers mainly to teach language and communication.I devote my free time to reading and sports (football, cycling). My educational follow-ups in 2014 at Agbelouve helped me discover SET. I was impressed with the new school building which did not exist when I was teaching in the locality. SET responds to my aspirations; it gives me the opportunity to reinvest my know-how and to position myself well in the service of children.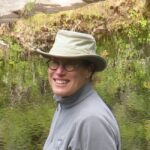 Heather Barclay

: Volunteer SET, Communications and Website


In my first career I worked in public relations and communications, for the most part writing and editing.  From these activities which drew on my education in English literature, I shifted focus into social work.  As a clinical counsellor my interest in people who fled war and political disruption led me to intervene particularly with them. Because many came from francophone countries, I polished up some rusty French and counselled in both languages.The stories people from several African nations told me reinforced my wish to visit that great continent.  In 2014 I joined my husband Don and brother-in-law Bob on a trip to Togo, West Africa.  In 2016 it wasn't the physical geography that pulled me back to Togo, but rather the vast geography of the heart and soul of the Togolese:  rivers of generosity, mountains of kindness, oceans of courage, tracts of enthusiasm.Retired now from formal work and from most of the responsibilities as a mother, I am inspired by a quote from the famous Russian, Leo Tolstoy: "The most significant and necessary actions, both for ourselves as well as for other people, will be those whose consequences cannot be foreseen."  Such is the case in SET's ongoing push to improve primary education for children of Togo's Maritime Region. Not only do I assist an organization helping others help themselves in the present, but I am privileged to be a part of a movement exponentially multiplying good will into the future.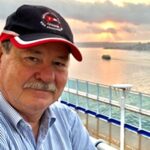 Wallace (Wally) MacKinnon

:  Volunteer SET, Website and Information Technology


A longtime resident of London, I have lived in many parts of Canada and now have children and grandchildren in British Columbia and Ontario.  I had a very satisfying career in environmental engineering and operations and have now been retired for several years. My wife and I like to spend time at home as well as volunteering and travelling abroad. I enjoy sailing, woodworking, developing and maintaining my own hobby website (www.knotnplots.com), and helping with the London Silver Dolphins swim club web site.  With my knowledge and interest in technology I can provide backup support to SET as well as contributing to the design and implementation of the SET website.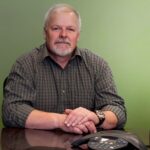 Rob Porchak

: Volunteer SET, Communications


Over my career I've been fortunate to work with a number of national and global brands. I have always believed that strategic creative delves into not only what the product offers but how it can really make a difference. The companies I have worked for have been in human health, agriculture, financial services, animal health and high tech.  Currently, I work as the Creative Director at POD Strategic Creative.I've had a very fulfilling career and like to give back to the community. Education is something that every child deserves so when I had the opportunity to help SET with some of their initiatives, it was an easy decision. As a child growing up I was offered choices for high school foundation programs and excellent post-secondary education. Every child should have the same opportunity for a good education. SET goes into a community, builds schools and works with the residents to bring not only bricks and mortar but to truly offer an education. SET supports teachers and partners with other organizations to provide hope for children and their communities.I feel privileged to be able to do my small part to help a great organization that is really making a difference.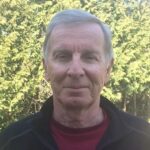 Werner Schmidt

: Volunteer SET, Financial


As the eldest son of immigrant parents who spoke no English, I grew up on a small farm in Waterloo County in Ontario. After high school, I decided that I did not have the temperament, nor the skill set to be a successful farmer. Much to my parents' chagrin, I went to the University of Waterloo where I met Pauline, my future wife. In 1977 I graduated with an honours degree in Mathematics with an accounting minor. I wrote and passed my chartered accountant exams that same year.  After graduation I began employment with the public accounting firm Ford Keast LLP and became a partner with the firm in 1984. Until my retirement in 2014, I was a tax, audit, and administrative partner at various times during my 30 years with the firm.In 2011 my wife and I travelled to Tanzania, East Africa.  From travelling outside Canada and within it, I have learned to appreciate the vast variety of places and people in the world.I believe that education is the best tool you can give someone to live a productive life and to have the capacity to provide for themselves and their dependents. A blessing for me has been to see my children graduate from university. This is why I fully support what the SET organization is doing for children in Togo. It was my education, hard work, and determination that opened opportunities to have a successful career and support my family.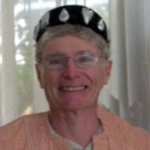 Bob Barclay (1950-2018):

SET, Co-founder & First President
Without Bob Barclay (1950 -2018), SET's co-founder and first president, the organization would not be what it is. Bob provided enormous inspiration, know-how and dedication to giving SET a running start. Please click here to read SET's tribute to Bob

---