Victoria, B.C. Rotary Clubs Donate Little Libraries to 20 SET CP1 Classes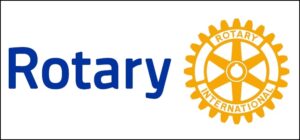 "A book is a gift you can open again and again." Garrison Keillor
For a Togolese child who has never had the opportunity to pick their own book off a shelf, open it with their own hands, linger over the pictures and words with their own eyes, the equivalent of a thousand Christmases will soon arrive at SET's 20 CP1 (first grade) classrooms.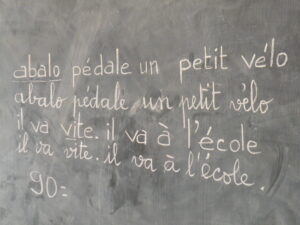 The Victoria Harbourside Rotary Club in Victoria, British Columbia, Canada as the lead club in the SET Little Libraries project has coordinated the funds to make such never-ending gifts possible.  The other three participants: Rotary Club of Downtown Victoria, Rotary Club of Brentwood Bay (near Victoria) and the Project Unity Committee* share Victoria Harbourside's commitment to literacy.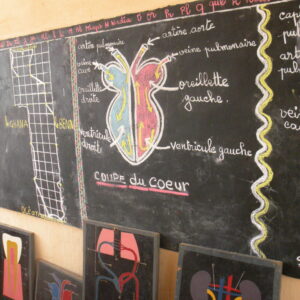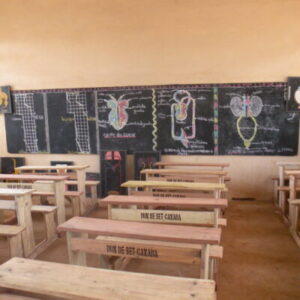 Since few textbooks are available in primary school classes teachers copy drawings on the blackboard which children recopy into their notebooks.
As Michele Parkin, the spokesperson for the project says, "We recognize how the joy of, and act of reading both gives pleasure and expands our understanding of the world."
As the first step in creating SET's Little Libraries Jean-Paul Mlope, SET's Pedagogical Mentor in Togo, created a book list of 38 African children's books written in French.   Books that reflect African children's experience, like Au marché des legumes (At the Vegetable Market) by Tinka Samah; books that expand African children's imagination, like Le beau petit secret de Ayon (Ayon's Beautiful Little Secret); books that illustrate African children's appearance and traditions like Zig et zag à l'école maternelle (Zig and Zag at Nursery School) by Debed-Deb are among the books that will constitute the SET schools' Little Libraries.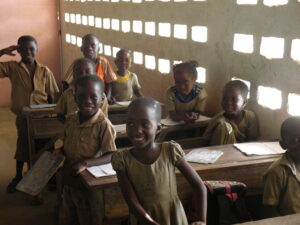 Steps toward the formation of the libraries happened quickly.
After contacting SET President, Don Barclay, Michele Parkin agreed to put forth the idea for Little Libraries to her Victoria Harbourside Rotary Club.  The club consolidated their interest when they reviewed the comprehensive book list based on Jean-Paul's expertise in early literacy. Several other lower Vancouver Island Rotary clubs enthusiastically contributed to the project. The financial donation to arrive in Togo by July 2021 will activate the purchase based on Jean-Paul's research.
Because the Little Libraries bring something completely new to the 15 SET schools, procedures around borrowing the books as well as security for the books must be devised by teachers and principals.
To emphasize to the grade one SET students that the Little Libraries are theirs, the children will ready all the books by attaching the Rotary labels to each one.   By no later than the end of December 2021, each CP1 child will be able to open their gifts again and again, thanks to the Victoria Rotary Clubs' generosity.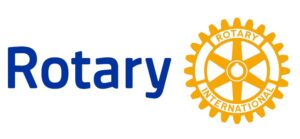 * The Rotary Club of Victoria is a member of the Project Unity Committee (PUC). This group of Victoria-area Rotary Clubs meet regularly and pool funds to support the international service work of Member clubs.