Interest in SET comes from a diversity of supporters with a range of different reasons for their donations.  In this and subsequent blogs we want to recognize the generosity of all by regularly featuring some of our donors and their interest in SET.  Through these profiles we hope to deepen the understanding of SET's purpose and values.  Although we choose some SET contributors to profile, we invite everyone who would be willing to be featured to contact Heather Barclay at haasbarclay@hotmail.com .
Bob and Nancy:   A Journey to Support. Education. Togo.
Classmates at Bishop's University, the two Bobs (Donor Bob along with SET co-founder, the late Bob Barclay) shared so much curiousity about the world that they left to travel Europe and Turkey right after graduation.  Both married fellow graduates who also wanted to see as much of the world as they could.  The four friends travelled together, informing their lives with the experiences of many different cultures.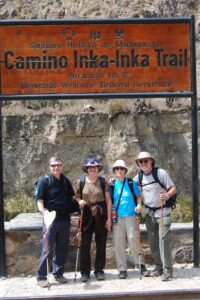 Paralleling Bob Barclay's interest in Africa, Bob and his partner, Nancy travelled to most countries in North Africa, East Africa, and South Africa.  From their observations of African societies and families they heartily endorsed the creation of Support. Education. Togo. (SET)
"We could see Bob Barclay was passionate about SET and we are passionate about Africa so it made sense to donate what we could to help," Bob says. "We could see that Togo, small and poor as it is, was still a stable country, a good place to establish a project to help educate primary children."
As Nancy puts it, "Education in Africa is so important, especially for African women because it allows them to be more financially independent and more autonomous with respect to their own bodies."
Knowing their friend as they did, Bob and Nancy recognized that the careful planning process SET undertook to build schools and educate teachers was one of Bob Barclay's key strengths. Ten years later SET continues that legacy as the directors research the context and study potential directions before embarking on any new programs.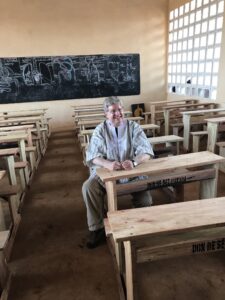 "That diligence translates well to the way SET uses donor contributions.  Bob and I know just where money is being spent.  Not on advertising or expenses but completely on the educational programs," Nancy comments.
Bob adds, "And we really like the fact that one of the SET directors visits the country at least once a year to see for themselves how things are going."
For these two donors their hope for the future of SET is that it continues to follow the vision their friend saw and dedicated himself to developing.  "A vision that is holistic, responsible, informed and for the long haul."