In February, 2019 SET Directors and Associates met with His Excellency, Ekpao Nolaki, the Togolese ambassador, at the Togo Embassy.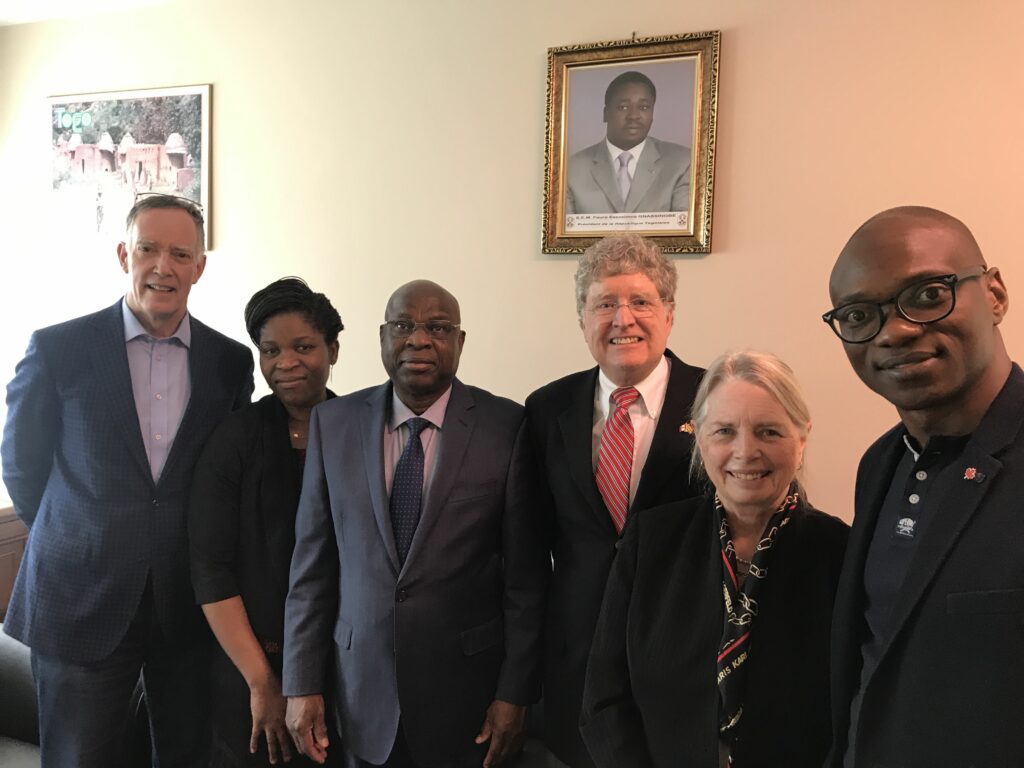 The SET group travelled to Ottawa for several reasons. Because the Togo website already provided a link to the SET website the group wanted to update His Excellency on new elements in the SET mission. Implementing these new elements required SET to register with the Togo government as a foreign organization. Having His Excellency's verbal and written support could make this process smoother.
Having grown up in a small Togo village, His Excellency related immediately to the educational support SET gives to other small Togo communities. He commented positively on how SET's school buildings provide more access to education for poor children. Repeatedly he thanked SET for their commitment to assist SET school teachers and volunteer teachers to do their work effectively.
When Serge Novignon Akpagnonite, SET Associate and Director Simon Carette, travelled to Togo in March, 2019, they found evidence of the success of this visit. The Togo school system welcomed them, offering their unqualified support. Government business moved ahead unhindered by red tape.
A quiet and strong association between Togo's representative in Canada and SET.